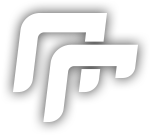 The Horizon of Need for Speed: World is waiting for you.
ABOUT NIGHTRIDERZ
NightRiderz is an open-source project which has started in May 2018, our main goal is to restore the game in its original state, with more features and cars. We are affiliated with Soapbox Race World, a team of developers that has basically re-created NFS: World servers and shared it with us.
We welcome players from all around the world in order to have an extremely diverse community. Community events are organized often enough with good prizes ! You can even share us your ideas to improve the game through our Discord server, and getting involved into the community of NightRiderz.
We are recruiting moderators, modders and developers sometimes, if you are interested keep updated on Discord for informations related to that.
SERVER STATUS
Players
We have 30 players online out of 112,292 registered players.
The most players online simultaneously was 307, 15 November 2020.
Events
Our players did 2,050 events this week.
STRONG POINTS
Charity Support
Through to our spreadshirt shop we participate in the financing of some charity associations to help them in the search for multiple incurable diseases.
Premium Option
With the Premium you can profit of things that regular players cannot use.
By purchasing premium you help us to rent the dedicated server that runs NR.
Server Improvements
We are regulary updating the server in order to ensure a high stability, to fix in-game issues that you report us and to add in-game content and events for everyone.
Website
Our website as been thought to be ergonomic and useful for every players that don't only want to check their time.
More features than time-checking, change in-game name, avatar and even transfer cash and speedboost to friends.
Discord
There are the fresh infos about NR. Anyone can speak in any language to just chat, share or ask for help.
Join here